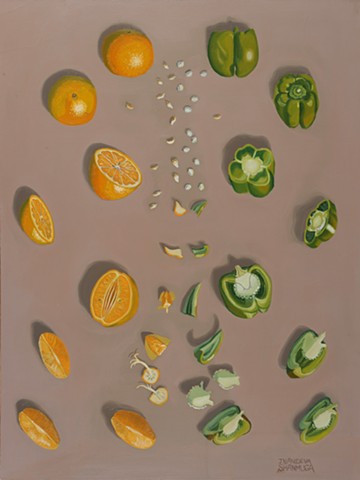 Kent W. McDonald was born and raised in Albuquerque, New Mexico, with travels to London, France, Mexico, Japan, India, and Malaysia.
His father, G. Corry McDonald was a mechanical engineer employed thirty-four years at Sandia Corporation. He was an avid outdoorsman, and active in the New Mexico Wilderness Study Committee, which was responsible for pushing wilderness legislation, both within New Mexico and at the Federal level. He is the author of "Wilderness–A New Mexico Legacy", published in 1978, by Sunstone Press in Santa Fe. He also wrote "The Dilemma of Wilderness", also by Sunstone, describing in detail a proper procedure to approach public officials in authoring and enacting wilderness legislation.
His mother, Mary Elizabeth McDonald, received an MA in Art Education from the University of New Mexico in 1966. She has a triple specialization of jewelry, ceramics, and weaving. She went on to teach weaving at UNM for two years. She also taught art at Jefferson Middle School for one year and at Menaul Indian School for two years. She taught weaving at Penland School of Crafts, located near Ashville, North Carolina, for the summer of 1969. In 1972, she opened Gallery One, in Nob Hill, Albuquerque. This began as an art gallery dedicated to prominent craftsmen both regionally and nationally. This gallery was far ahead of its time, for an Albuquerque affair. She more pragmatically branched out into fine imported crafts, which included jewelry, weaving, and ceramics. She also found a niche selling imported ladies casual clothing, both from India and the Americas. As a weaver, Mary Elizabeth was also a proud agent for Leclerc Weaving Looms, manufactured in Quebec, Canada. This included the full assortment of accessories and a wide assortment of yarns. She conducted weaving classes, with distinguished local teachers, including Pearl Sunrise, a noted Navajo weaver. She sold the gallery in 1986 to a longtime employee, Beverly Johnston, and Gallery One continues to this day as a thriving institution. Mary Elizabeth went on to a second career as a Personal Property Appraiser. She was a Senior Member of the American Society of Appraisers, headquartered in Washington, DC, with a specialty in Native American Arts and Crafts. She was also a Certified Appraiser of Personal Property (CAPP) of the International Society of Appraisers, centered in Chicago, Illinois. She continued her career as a prominent appraiser, working both locally and nationally, until she retired in 2004.
Kent W. McDonald received a BFA in Fine Art Painting from the University of New Mexico in 1987. He also received a BAFA in Studio Arts, (a general degree) at the same time. In 1995, he received a BAFA in Art History, and in 2000 received a fourth degree, a BA, in French with a minor in Spanish.
He became of full member of the International Society of Appraisers in 1989, and became accredited in the Appraisal of Fine Art Paintings in 1990. He has continued to this day as an accredited member of ISA. Kent was an employee of Roger Ponn & Associates, who working with the Chubb Insurance Group, served wealthy clients located in Chicago, Philadelphia and Bevely Hills. He appraises both Residential Contents, and Fine Art. He has also inherited Mary Elizabeth's business of appraising North American Indigenous Arts & Crafts. He continues to maintain a wide network of experts, dealers and consultants in this field, located across the Southwestern United States. In 2015, he became a Candidate of the American Society of Appraisers.
Kent has shown his paintings and drawings regularly at the Professional Division of the Fine Art Gallery of the New Mexico State Fair during its annual exhibitions. He has won numerous awards for his paintings, drawings, and handcrafted porcelain pieces.